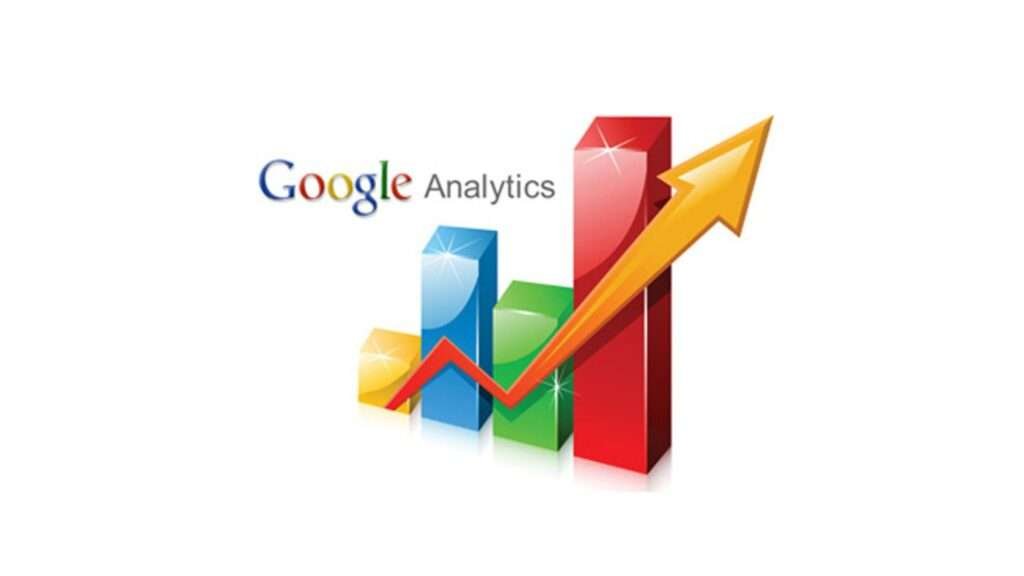 How to get started with google analytics.
Set up your Google Analytics account and link it to your website to start tracking metrics and create custom reports. To do so, go to Google Analytics and follow the instructions below:
Step 1: Create an account on Google Analytics.
Click "Start measuring" on the Google Analytics setup screen. You'll create an account name from here. If you want, you can leave the data sharing box unchecked. It will not affect your data if you uncheck it.
Next, select the sort of property you'll be measuring, which is a website in this example. You'll now enter information about your website, including its name, URL, industry type, and reporting time zone. Click "Create" when you're finished and agree to the terms of the service agreement.
Step 2: Install the Google Analytics Tracking Code if you haven't already
A unique tracking code should appear near the top of the /head> element, which you embed into your website's code. You can add the code directly if you're confident in your ability to make the adjustments
Whether you're using WordPress, investigate if your theme includes a spot in the dashboard where you can copy and paste the code. You'll have to manually add it if you don't have access to the HTML for your site. The tracking code can also be installed automatically with the help of a plugin.
Step 3: Put it to the test.
After installing your tracking code, double-check that it's operating correctly. Visit your website in a different browser or a private window. Then, on your Google Analytics account, go to "Real-Time" and click "Overview." It shows what's going on right now on your website. If you observe at least one active user on your site, you know it's working.
SETTING UP CONVERSION TRACKING REPORTS IN GOOGLE ANALYTICS
Now that your tracking code is installed and operating, it's time to learn how to use Google Analytics reports to track conversions. You'll need to set goals to accomplish this.
To open a menu, click "All Website Data" in the top left corner, then select your website. "All Website Data" should be selected.

Click Conversions > Goals in the left-hand taskbar, then "Set up Goals."

Select "Custom" at the bottom of the red "+New Goal" button, then click on proceed.

Choose the kind after naming your aim (e.g., popup lead form) (destination, duration, pages per session, or event, such as a played video).

If it's a destination, include the URL of the landing page.
Following the creation of your objective, the platform will start gathering data. Keep an eye on it by navigating to Acquisition > Overview and selecting your objective from the "Conversion" selection option.
Several indicators used to track conversions in Google Analytics can be in the Goals Overview report. These are some of them:
Completion of objectives: The total amount of conversions

Goal value: The amount of money you made from those conversions.

Conversion rate target: The number of conversions (the number of conversions divided by the number of sessions)

Rate of abandonment: The number of people who started but didn't finish your step-by-step goal divided by the number of individuals who started but didn't finish it.
For a better view, you can go to:
Goal URLs report checking which pages are the most popular for a more in-depth look. Use this to figure out which of your content is the most effective.

See how visitors move around your site before converting with the Reverse Goal Path report. This diagram depicts the one-, two-, and three-step points required to complete an objective. Use this to understand better the customer's journey and how to replicate their success.

Use the Funnel Visualization report to see how many individuals are progressing through your funnel versus those abandoning it.

Look at the Goal Flow report to view a visual representation of the path visitors take across your website to reach a goal. Check to see if visitors behave as you expect or if there is a pattern. You are to take note of this.
You may improve your conversion rates with this information by tweaking your content, website copy, landing pages, user experience, and other areas.
Instead of looking at your entire website, you should focus on the conversion rate per goal. If your website conversion rate is 60%, but you neglect low-performing targets with a 1% conversion rate, you'll miss specific campaign concerns.
If you develop many targets, keep track of their performance to see which ones you can enhance to boost conversions even more.
With google analytics, you can start tracking your website's metrics.
Now that you know how to utilize Google Analytics, it's time to create some goals and start analyzing data. It will assist you in making better marketing and sales decisions, allowing you to improve your conversion rates consistently.
If you're unsure how to set up everything in Google Analytics to track conversions, you can work with specialists to go even further. Zionike can assist you with the setup, installation, and tracking of your Google Analytics account.
Reach out to us today to begin setting up or even improve your conversion rates with a better UX design.