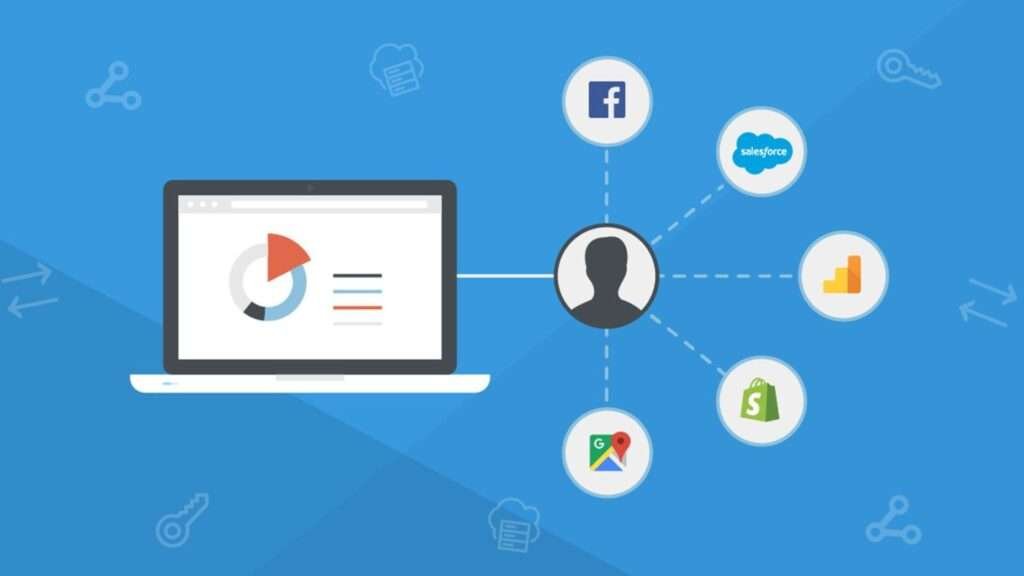 HOW TO INTEGRATE THIRD-PARTY TOOLS ON YOUR WEBSITE
You designed a website that was specific to your demographic and business. It includes all the essential elements for a great user experience, which helps to boost your trust and reputation. However, you may come across new ways to increase the functioning of your site.
Perhaps you'd like to make it easier for visitors to check out and pay with PayPal or join up for your newsletter quickly and instantly add to it via Mailchimp. You must now determine how to incorporate these features into your website without going bankrupt (or taking forever to adopt it).
At this point, third-party integrations come into play.
If you're inexperienced with website integrations, you might find that they're what you need to boost your site's functionality. Let's take a closer look at website integrations and why you should consider using them.
How Does Website Integration Work?
Website integration is connecting a third-party app to a website, for example, integrating a Customer Relationship Management (CRM) solution directly into a website for data exchange across systems.
It enables the website owner to use the application's features without building a CRM from the ground up.
To understand how it works, consider it an interface between two pieces of hardware. Assume you install a third-party app on your friend's phone. You want to send data from your computer (the website) to their phone, and you'll need a specific cable to do so (or integration).
You don't need to acquire any additional software or alter the devices once connected; you may transfer files to and from them whenever you choose. It saves you time and money while allowing you to achieve your goals.
Why Should You Integrate a Third-Party Application?
You might want to integrate your website with a third-party service for various reasons. It is especially true as new applications claim to improve your site in various ways.
The objective of these Third-party app integrations is to facilitate the growth of your online business. For example, you could wish to utilize a more secure payment platform that can handle large volumes of transactions. You may be able to find third-party software that performs the functions you require. You'll need to hire a programmer to create your website's code from scratch if there isn't one.
It can be the best option if you don't have a readymade solution and need to modernize your website.
Several third-party programs can enhance the user experience on your website by adding functionality and features (and making your role as webmaster easier).
Benefits of Website Integration
Some website connections are simple, while others are more complicated. The overall goal of third-party connections is to help website owners build and extend their businesses quickly and easily.
•  Improving your customer offering (and meeting their demands).
•  It saves time (integrations are a quick fix compared to developing from scratch).
•  It is a simplified process (turnkey integrations are usee friendly).
•  Adjust as necessary (some integrations are customizable, so you can add and remove features as needed).
• Check if your site is mobile-friendly (third-party APIs work with most development technologies).
It all comes down to your company's and website users' needs when determining whether or not to link a third-party API. You'll likely be able to find an app for this.
The Best Way To Integrate Software Into My Website
Do you believe that integrating a website necessitates technological knowledge? Not all of the time. It is dependent on the approach used. Here's a rundown of five website integration techniques you may utilize now.
#1. Add a Link
Adding a link is the most straightforward approach to including something on your site. You're directing users to a website to obtain the resource in this case. Customers can complete purchases by, for example, clicking on a link to a payment site. You can also provide your visitors with a link to a calculator or other useful tool.
#2. Incorporate code into your website, and use an iframe.
For some website integrations, it's as simple as copying and pasting code into your website. You can use the HTML iFrame tag (iframe> /iframe>) to embed an image, video, or even a blog entry.
#3. Create a Plugin
Plugins make it simple for non-technical persons to add functionality to a website. A plugin, for example, can assist you in integrating an email marketing service such as Mailchimp into your website to collect leads for your nurturing campaign. Shopping carts, payment portals, and other plugins are to improve your website.
#4. Make your unique integration. Take advantage of an API
A programmer can use an API (application programming interface) to integrate any application or software into your website directly. Custom programming is still necessary to connect the API to your site and manage how it works.
The difference between API and a plugin is that you can alter it. It's a terrific option if you want to utilize a tool but personalize it by adding and removing features to meet the needs of your website.
#5. Make your one-of-a-kind integration.
Maybe you're looking for a solution to collect information about your consumers, competitors, market, etc. You'll have to build a custom integration if an API isn't available. A programmer can use this option to make a scraper, a script or program that imitates a website user and scrapes data from it. It is an excellent option if you need to collect a lot of data.
Is your business in need of a website integration?
You have two options if you need third-party integrations to better your website. You can do it yourself by using simple methods such as a link, an iFrame, or a plugin. You can also hire a developer to construct a custom website integration for you, either with or without an API.
If you choose the latter, Zionike is here to help. We have a staff of software developers and designers who can assist you with any website integration.
Contact our experts to explore how we can improve your website for you and your guests now!