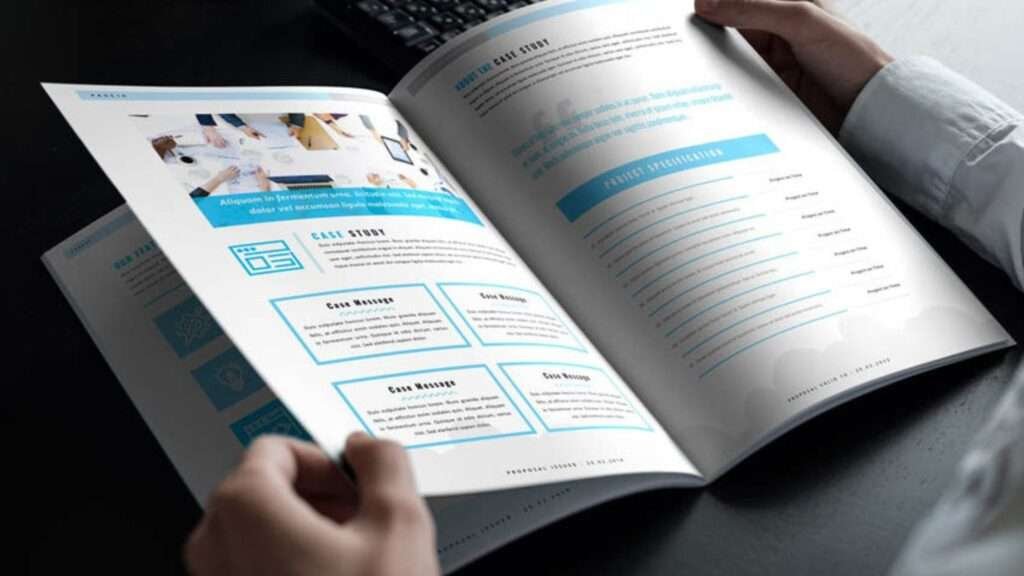 3 THINGS TO LOOK FOR IN A WEBSITE DESIGN PROPOSAL.

One of the most vital things to consider when updating your website is how to analyze quotes from multiple design and development services effectively. Because web development is such a large area with thousands of pros to pick from, you must evaluate providers strategically.
A website development proposal is an essential document that businesses use to evaluate possible website development partners.
The agency will give these proposals, including your goals and objectives, the project scope, costs, and other essential data, to ensure that all stakeholders are on the same page before the contract is signed. The proposal, or significant elements, is added to the contract once the client and web design agency have finalized the terms. It allows for simple reference afterward.
Here's a rundown of web design proposals and how to receive and review them.
Getting Ready for Your Web Design Consultation
You'll need to have your team internally aligned on the goals of the web development project before you receive a website design proposal. While more complex projects (think enterprise-scale) may necessitate a website design RFP (request for proposal), most web developers obtain critical project information during a consultation.
The following are some of the primary themes discussed in a consultation or covered in a website RFP:
A summary of the company is as follows: A description of the services provided, the markets and verticals served, and so forth.

The new design's goals and objectives

Problems with the current website

The new website must have certain key features and functionality.

The milestones of the project
How to receive your website design proposal
If a site design agency is interested in the project after requesting a consultation, a team member will contact you to schedule a discovery call. After piling preliminary information, the agency will send a web design proposal that includes primary data such as how the agency can help your company, its deliverables, project dates, and cost estimates. While there is no set length for a website proposal, a well-thought-out proposal will be several pages long.
Regardless of your degree of technical knowledge, knowing what to expect from a website designer will help you ask the appropriate questions while weighing your options. Before you begin, it's a good idea to look at some website proposal samples, but there are a few things to keep in mind. To help you figure out what to look for in a web designer, we've developed a dictionary of the essential website terms to know and a guide that covers the major parts of a successful website design proposal.
Three Crucial Elements of a Web Design Proposal
The essential aspects of a good design proposal are in three categories.
Key 1:  A Clear Understanding Of Your Requirements.
If you're thinking about redesigning your website, one of the most important questions to ask a web designer is how their experience can help you achieve your goals and objectives. Many agencies include a Goals and Objectives section in their website design proposals to address this subject. It is where the agency demonstrates its knowledge of your firm, a synopsis of the primary difficulties it faces, and a high-level overview of the solution it can offer.
Many website design proposals also include sections that give a quick summary of the company's services as well as information on the experience and competence of key project team members. It's also a good idea to provide some examples of relevant work.
This section is instrumental since it lets you see the company's previous performance and how that experience relates to your project.
Key 2: A well-thought-out project plan
The website design proposal should include technical details of the suggested solution, an itemized scope of work, and a requirements list after creating the groundwork for the project discussion. In the proposal process, one thing to ask a web designer is how they plan to deliver the project.
Given how complex websites are and how many moving components they contain, it's not ideal for the designer to develop everything in one go, only for you to request significant adjustments afterward. When working with a web designer, breaking the deliverables into components is preferable. For example, design agencies frequently have clients sign off on website mockups before writing the underlying code.
Payment plans are sometimes linked to project milestones as well. A web designer, for example, might divide a large-scale project like a digital website revamp into four parts. In this situation, you should plan to pay for the job in four installments.
For lesser jobs, such as developing a landing page, the designer may ask for half of the payment up front and half upon completion.
The methods a designer uses to handle input and the necessary review intervals should be included in the website proposal you receive from them. Trello, for example, has a blog post about splitting projects into stages that keeps work on pace by allowing stakeholders to provide feedback throughout the development process rather than after completion.
Another thing to inquire about with a web designer is how they handle revision requests.
Do you get free changes from the designer, or do you have to pay extra for them? Many website designers will include at least one round of changes in their bids, although the quantity depends on the project's complexity. However, it would help if you document the number of rounds of revisions included in practical website proposals l.
Key 3: Make a Future Plan
Websites aren't always easy to set up and forget about them. A website takes regular upkeep and attention, and if you want to maximize the potential of your site, you'll want to use digital marketing services to advertise it. At the very least, firms should include:
Web hosting. It is where you house  your  completed site
A recommended content management system (CMS).
Maintenance package options in their website design proposals.
If you also need help with digital marketing, several providers will discuss their marketing strategy in their website design proposal. In many cases, they will give you an overview of your marketing difficulties, a potential solution to help you expand your business, a high-level project roadmap, and price estimates. In other cases, they offer à la carte options, allowing you to select the specific solutions that best suit your needs.
Selecting the Best Web Design Company
Because websites are such an essential aspect of today's organizations, you must choose a web design firm that will be there for you both now and in the future.
You'll know what to expect from a web designer if you understand how website design proposals function, which is crucial when screening possible design partners.
Zionike offers several website design and development services, whether you want to establish a new website or require a proposal for a website redesign. Rather than providing cookie-cutter solutions, the Zionike team collaborates with each client to learn about their company's vision and goals and then uses that information to create deliverables that increase conversions and brand exposure.
Contact the Zionike team today for a website design proposal for your business.