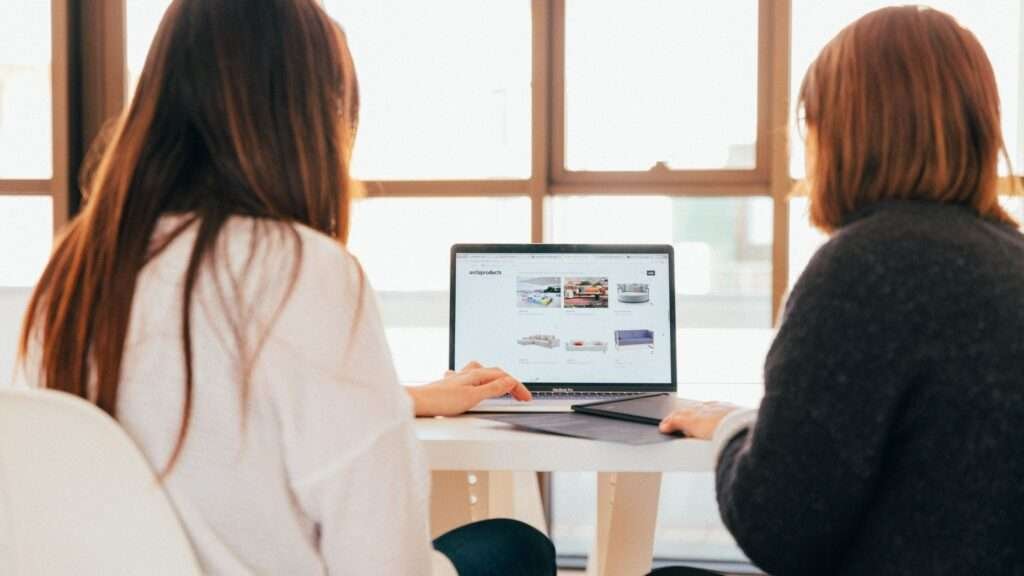 What does google focus on core web vital mean for your website?

A memorable experience. So much of what we accomplish can be a sum of the two words.
Whether traveling abroad, trying a new restaurant, or simply browsing the internet, you want an outstanding experience. The internet is no exception.
That is why, in 2021, Google, the world's most popular search engine, has made website user experience (UX) a top emphasis for its search engine results. For far too long, the science of search engine optimization (SEO) has relied on tactics such as keyword stuffing and other techniques that did little to improve the usability and enjoyment of a website for regular people.
However, this is rapidly changing. The importance of website design has never been greater. With its emphasis on Core Web Vitals, Google demonstrates that great design significantly impacts whether or not your customers find you.
This shift in perspective should significantly impact how you think about your website and the user experience it provides. Let's look at what these Core Web Vitals signify for the user experience of your website.
What Are the Most Important Web Factors?
In May 2021, Google released its Core Web Vitals upgrade. Understanding three of the most important things Google values right now and what the search engine giant looks for when assigning page ranks is critical for site designers, developers, and marketers.
Time to load a page
Google emphasizes the speed with which a web page's content can fully load onto a laptop or mobile screen. When a user clicks through to a Google website, it expects the page's most significant piece of content (largest contentful paint, or LCP) to load in under 2.5 seconds, whether it's a video, image, or text.
As a web designer, you need to know how your content was developed and posted to a page. Client-side rendering, server time, and whether or not the content is written in JavaScript significantly impact load times.
Visual Consistency
We've all been frustrated by attempting to click a button on a website after it has loaded, only to have the button shift position while the rest of the content loads. It turns out that Google isn't a massive admirer of such unpredictability, known as Cumulative Layout Shift (CLS), and it wants to minimize it to less than one-tenth of a second.
For designers to declare the size of an image or video player within the HTML of the site is usually herculean. However, It would help the browser know what it gets when the page loads.
Interactivity
The third factor, First Input Delay(FID), is more important than ever. When a user clicks on an interactive element on a page, it assesses how quickly the page reacts. This statistic is dependent on site tags and third-party code, and Google rewards responsiveness of fewer than 100 milliseconds.
These three elements are the foundation of Google's Core Web Vitals, which it measures and rewards (or punishes, depending on how well your website performs). Hence, it would be best if you integrated them into whatever you construct.
What Impact Will These Features Have on Google's Search Rankings?
The Google Core Web Vitals have a significant impact on search rankings.
Of course, there are numerous more aspects to consider, like mobile-friendliness, safe browsing, HTTPS security, and invasive interstitial standards. 
However, getting these new vitals right can help you stand out on the world's most essential search engine. 
In practice, this means that web designers, content authors, and website UX professionals must start collaborating more closely than in the past.
Web developers must now, more than ever, consider page content and layout as a whole. It doesn't matter whether you have beautiful graphics or exquisite language if the page is slow and clumsy. Having incredible speed and world-class interactivity, on the other hand, means nothing if your material is dull and meaningless
How to Create a User-Friendly Website Using Web Essentials
Google rewards websites that provide a good, quick user experience. They measure how quickly your website loads, how steady it is while loading, and how quickly it responds to user interaction. Getting them right also makes Google appear suitable when it suggests your website, so it's a win-win situation for everyone.
Today's web design goes beyond simply matching information to search terms. Your website must also offer an excellent and straightforward surfing experience.
That's why we completed a comprehensive website overhaul for our clients Lost Boy Cider, Grasshopper Adventures, and SecuriGence built a robust, easy-to-use search function and revamped the entire site design.
Everything should work toward meeting those issues regarding your website's design and user experience. It's critical to take an integrated strategy for the content and layout of the site to achieve solid foundations that are responsive to any platform or browser that tries to open them.
It's not easy to reach the level of sophistication necessary to create a simple, clean design. However, the enormous benefits of landing on the first page of Google's search results make it well worth the effort.
Get in Touch With Us Now
Zionike is an expert at creating search-engine-friendly websites. We know and understand Google inside and out, and we're always learning more about it as it develops and evolves. Don't waste your time creating a website that no one will ever find. Let us integrate Google's Core Web Vitals into your website's heart. The difference you'll notice will astound you. Contact us now to learn more about what we can do for you